Graduation 2019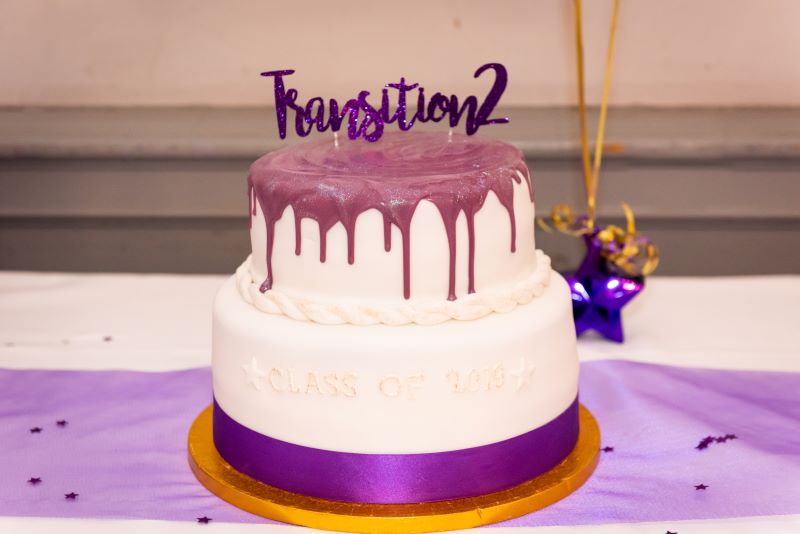 With great pride, we celebrated the journeys and achievements of our learners with their families and friends at their Graduation Ceremony.
After a luxurious limousine journey to the venue and a photo shoot in the Marketplace, we welcomed guests to the ceremony at The Old Bell Hotel.
We began with a video, produced by our Teaching and Learning Coordinator Alex Newman, that shows a day in the life at Transition2.
The video provides a tour of Transition2 and captures learners in all aspects of College life, including meal prep, gardening and recording targets.
Click here to watch it and share in the fun of a day at Transition2!
The 1st year learners were then awarded with certificates of progress to recognise their journeys so far.
We look forward to continuing these journeys with them when they return in September!
Simon Hancox, Partnerships Manager, shared a video about the achievements of this year's running club, which can be viewed by clicking here, before presenting the learners with medals won at the East Midlands Disability Athletic Championships.  Being part of the running club and such a big regional event has not only led to greater fitness for the learners but has increased their self-management skills and resilience.
To demonstrate how much our graduates have grown and achieved, Janine Cherrington, Head of Service, then shared a video using childhood photos and many taken during the 2 years they have spent at Transition2.  The video captures many of the skills that have been developed in College and then transferred into the home and community as the graduates move onto more independent lives.
Click here to see the journey from counting coins and recording on a worksheet to using the till in a shop and from making hot drinks in College to working in a cafe.  We encourage our learners to start with the end in sight, and they have all worked so hard towards achieving their end goals.
We are so proud of all of our learners, and wish the graduates much success and happiness as they move onto the next exciting stage of their adult lives.