Graduation and goodbyes 2023
This year, we held our annual Graduation Ceremony at the beautiful Old Bell Hotel in Derby's Cathedral Quarter. The rain didn't dampen our spirits as we all gathered at Derby Cathedral for a few photos before walking down Derby's historic cobbled Sadlergate to the Old Bell.
The event is always a special occasion, celebrating the achievements of continuing and graduating learners, and a great opportunity to hold meaningful conversations with a range of stakeholders, all while nibbling on a celebratory cake or over a glass of bubbly!
Joined by family, friends, colleagues and community partners who have supported learners along their journeys, we looked back over some of our treasured moments and most proud achievements as learners were presented with their awards and certificates.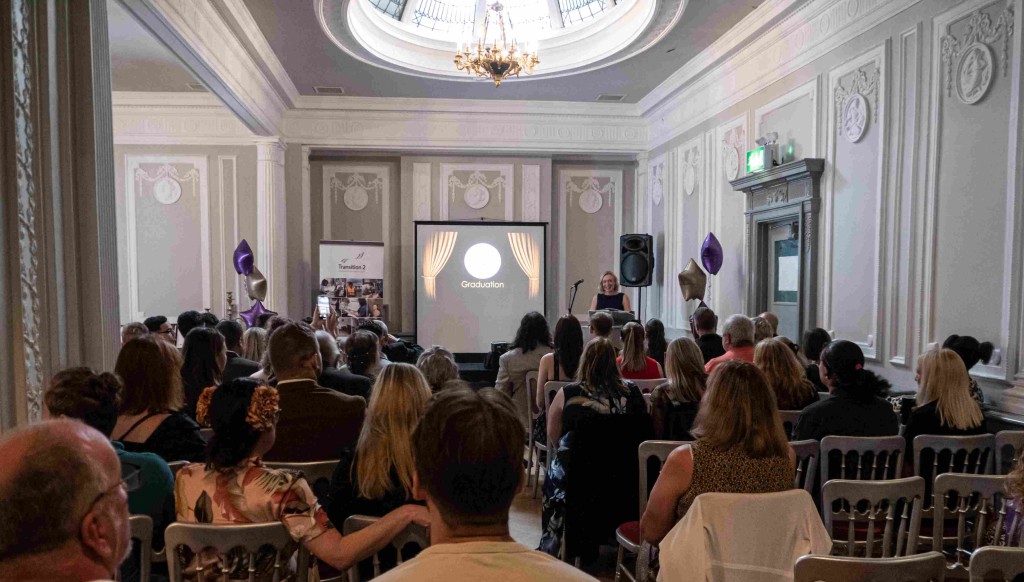 We were honoured again to be joined by Marion Morgan, Ellie's Mum, who sponsored and presented 'The Ellie Morgan Award for Independence'.  Ellie was a learner at Transition2 who sadly died during her time at college and is greatly missed.  As Ellie was such a super independent young woman, Marion and T2 wanted to honour her memory with this fitting award in her name, and this year the winner was Tanveer Binning – huge congratulations, Tanveer!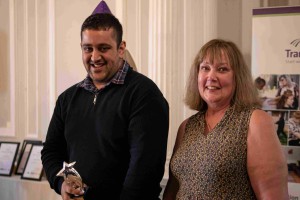 We also marked the departure of three very wonderful colleagues – Learning Assistant, Angela, Sessional Tutor, Seema, and Naomi, our irreplaceable Business and Development Manager. All three have been with Transition2 for several years and all will be dearly missed.
Thank you to everyone who joined us … we all wish our graduates happiness in their next adventures and look forward to welcoming our continuing learners back in September!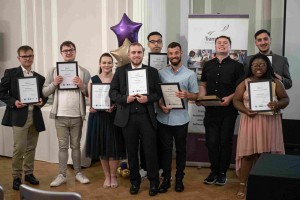 Follow the 'films' link below to see the 2023 'Year in Review' along with our 'Staff Leavers' and Learner Leavers' films. Transition2 Films