Thomas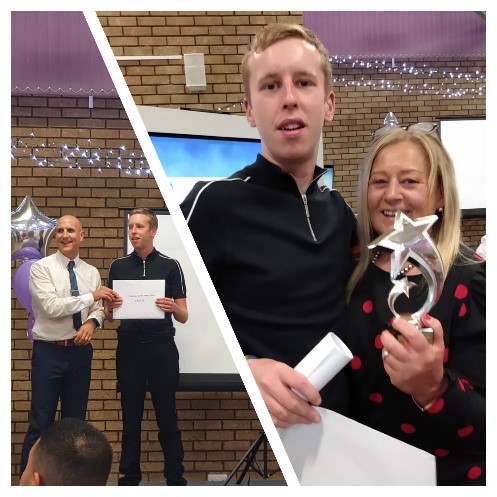 When Thomas arrived at Transition2 he didn't know anyone, as he was the only person from his school who joined us that year.  Thomas lives in Derby but spent his secondary education at a specialist school for Autism in Nottingham; he wanted to return to Derby for his college education though, so that he could gain independence in his own local community.  His parents say he was a very shy young man who lacked confidence and found it hard to answer questions.
When he first arrived at T2, Tom struggled with his self-management skills, losing his personal belongings on a daily basis and spending a lot of time at lost property!  He found it very difficult to manage his time when preparing for activities on his timetable and would often sit and wait for direction.
After two successful years, which included the challenge of learning from home due to the pandemic, Thomas grew into a confident young man with a lovely friendship group and a paid job.  He achieved a brilliant personal best in running club, prepared meals for his peers with minimal prompting, enjoyed hard work with the gardening group and loved to chat about nature whilst orienteering.
At our Graduation ceremony, Thomas won 'Learner of the Year' and the first 'Ellie Morgan Award for Independence'. He is accessing our provision on a part-time basis this year, learning to travel to his great outcomes independently on public transport.
"During his time at T2 Thomas developed from quite a shy boy into a young man with a growing level of confidence and independence. He had some great experiences and was also challenged, for Thomas his time at T2 was a wholly enjoyable experience from which
he benefited greatly, he left with some great memories and many friendships."
Greg – Thomas' Dad
We are all very proud of Thomas for how much he has grown in confidence, independence, self-management and making choices, and that all his hard work in his vocational lessons has led to him getting a paid job at Metallon.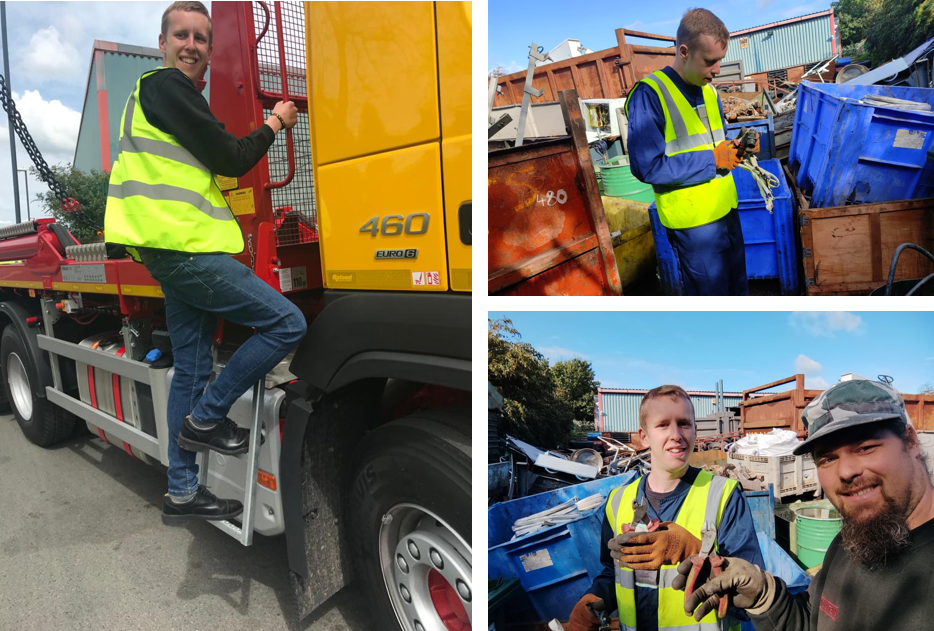 "We were approached by Transition2 to see if we could take Tom for some work experience and he started coming every week, accompanied by his key worker Angie. He settled in very quickly, processing metals for recycling by cutting the plugs off household cable, which we could then strip of its plastic back to the bare copper. This is an essential and worthwhile process for the pure copper to go back to foundries for recycling.
Tom is liked by all the staff at Metallon, and within a few weeks was happy to come and go on his own. His enthusiasm and commitment to the job has meant that we took Tom on as an apprentice and he now works 3 hours every week."
Pippa Legg – Head of Finance, Metallon