Community Meal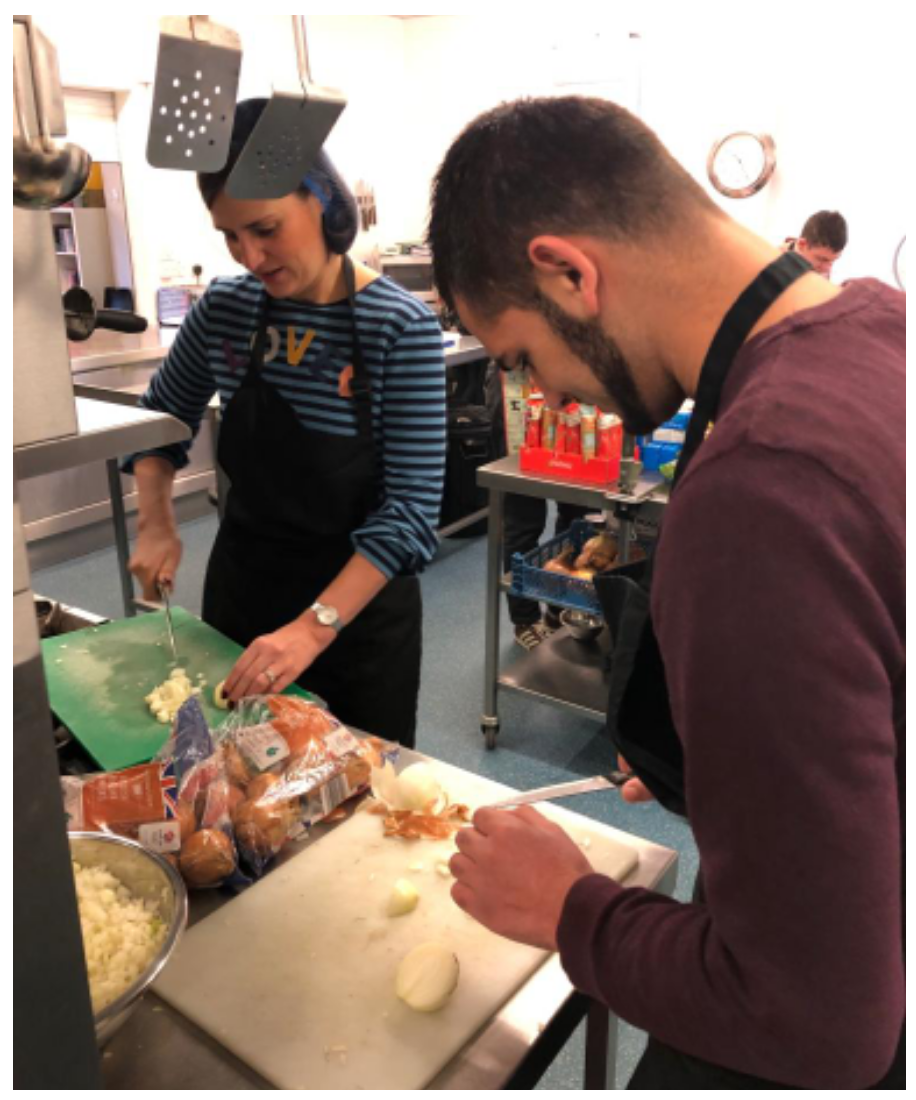 Every month, YMCA Derbyshire works with mental health charity Head High to provide a community lunch, supported by volunteers from local organisations. When it was the turn of local PR agency Penguin PR to prepare the meal in November, they invited learners from Transition2 to join them.
Simon Burch, Penguin PR's Director, was impressed by the efforts made by Josh, Azaid and Thomas:
"All three of the learners were polite and respectful, they followed instructions and carried out their jobs efficiently and without any protest. It is not an exaggeration to say that without their input, we would have been hard-pressed to have got the food out on the time, such was the complexity and scale of the meal, which consisted of chilli con carne – both a meat and vegetarian options – rice and brownies.
Josh showed great enthusiasm for any job that he was given, whether it was peeling garlic, washing up or serving the food. He listed to the instructions and was very keen to engage us in conversation; it was very clear that he is a people person and he was unfazed by meeting new people in a busy atmosphere. Clearly, he enjoyed himself thoroughly.
Thomas was the quietest of the three but he soon distinguished himself by showing a great ability at cracking eggs for the chocolate brownies – 42 in all. He stuck to his task of stirring the vegetarian chilli and listened to whatever instruction he was given before carrying out the task at hand. He also helped to put the brownie mixture into the tray.
The same goes for Azaid, who was extremely polite, pleasant and engaging. He started his experience by chopping onions with Sarah and didn't stop until all of them – around 40 onions – were chopped in accordance with her wishes. He then followed this up by frying off the mince and then ensuring that the chilli con carne was stirred. He also offered feedback on the taste of the dishes."
The event also featured in the Derby Telegraph – click here to read the article.